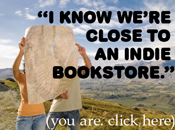 Hello — and thanks for stopping by! I'm an author and speaker based in Greenville, South Carolina. I invite you to wander around and learn more about me and my books; take advantage of the resources on my student page or links page; think about whether I might be a good fit for your next event; or just have fun looking at my pictures! If you'd like to stay in touch, you can sign up for my newsletter.
My books: My newest is Hayley and the Hot Flashes, which is getting some great reviews. My other books include Poems to Lift You Up and Make You Smile, an anthology of 100 wonderful classic and contemporary poems; The Art of Stone Skipping and Other Fun Old-Time Games, which offers nearly 200 pages of instructions and fun facts about the world's most beloved games; and A New Mother's Prayers, A Mother of Sons, and Dancing with My Daughter — collections of "reality" poetry that explore everything from the terror of teaching your 15-year-old to drive to the undeniable healing properties of chocolate. My poems are also featured in a number of anthologies, including Chicken Soup for the Soul: Reader's Choice 20th Anniversary Edition, A Daughter is Life's Greatest Gift, A Son Is Life's Greatest Gift, The Harsh and the Heart, From the Porch Swing, and Echoes Across the Blue Ridge. Most recently, my poem, "Request Denied," was selected for inclusion in the 2023 South Carolina Bards Poetry Anthology, which will be released next weekend.

My websites: Come right here to www.JayneJaudonFerrer.com to keep up with my latest news, see if I'm scheduled to be in your neck of the woods, look for helpful writing or reading resources, or to contact me about speaking at your next event. I'm also editor and host of www.YourDailyPoem.com, which offers an entertaining selection of classic and contemporary poems that I promise you'll enjoy.
Thanks again for dropping by!
Jayne